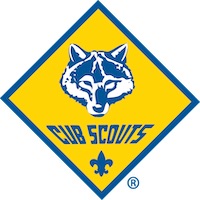 All adult leaders are first required to take Youth Protection Training.  When that is completed, training for each position in Cub Scouting is available on-line.  There are additional in-person training courses available throughout the year. 
Three Steps to Becoming a Trained Leader
Trained Leader Requirements
In addition to leader position-specific training, all adults are required to take Weather Hazards Training in order to be considered trained In their position.
STEP ONE: SET UP A MY.SCOUTING ACCOUNT
Visit My.Scouting   and create an account.  Once you have an account you can access online training.
STEP TWO: TAKE YOUTH PROTECTION TRAINING
The Boy Scouts of America places the greatest importance on creating the most secure environment possible for our youth members.
STEP THREE: POSITION-SPECIFIC TRAINING
Visit the BSA Learn Center. Select your position and a learning plan will be created for you.  The plan includes modules that are designed to allow you to complete them at your own pace.
In-person courses are also available throughout the year.
Leaders who complete Youth Protection Training and Position Specific-Training earn the right to wear the trained patch on the left sleeve of their uniform, beneath the patch representing the position for which they are trained.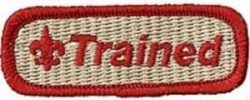 Upcoming Trainings
We update our training calendar frequently. Please check back each week for more training opportunities. If you have questions, please email us at training@nhscouting.org
Cub Scout Leader Position-Specific Training
About Cub Scout Leader Position-Specific Training
The Cub Scout Leader Position-Specific Training course provides Cub Scout leaders with the basic information they need to conduct successful Pack operations, Den/Pack meetings, along with a basic overview of the Cub Scouting program.  This training is designed for Cubmasters, Assistant Cubmasters, Den Leaders, Assistant Den Leaders, and Pack Committee members. 
Cub Scout Leader Adventure Weekend
May 20th – 21st, 2023
Camp Carpenter
About C.L.A.W.
What will this training provide you?
Position specific training that will take place in the morning covering all positions in a Cubmaster, Asst. Cubmaster, Den Leader, Asst. Den Leader and Pack Committee
BALOO – This training will allow units to bring more of the outdoors to your youth. Topics that are covered range from campsite selection, meal planning to GPS.
 This is an overnight training requiring participants to camp out.
If I am already Position Specific Trained, can I just attend the BALOO portion? Yes
What is the cost to attend?
Full weekend will cost $45
BALOO only $40
Position-Specific training only $5
What are arrival times?
Full Weekend – you should plan to arrive by 7:30 AM on Saturday
BALOO only – You should plan to arrive and register by 12:30 pm on Saturday
Position-Specific only – you should plan to arrive by 7:30 AM on Saturday
Youth Protection Training
True youth protection can be achieved only through the focused commitment of everyone in Scouting. It is the mission of Youth Protection volunteers and professionals to work within the Boy Scouts of America to maintain a culture of Youth Protection awareness and safety at the national, regional, area, council, district, and unit levels. This training can be completed in person or online.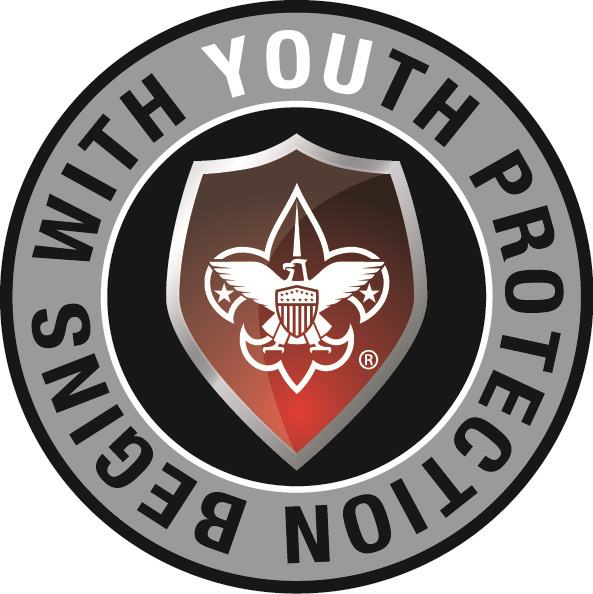 About BALOO
This one-and-a-half day course is designed as an introduction to the Cub Scout outdoor program for leaders interested in adding a camping component to their Pack activities. BALOO training consists of an online pre-requisite component in addition to an overnight hands on practical. BSA's Cub Scout level camping policies will be taught along with the discovery of the necessary tools to help units carry our a successful camping experience. 
Completion of this course is mandatory for a MINIMUM OF ONE adult on a Pack overnighter.  The cost for this training is $30. 
Effective January 1, 2018, previous courses of Basic Adult Leader Outdoor Orientation (BALOO) and Outdoor Leader Skills for Webelos Leaders (OWLS) have been combined into the new Basic Adult Leader Outdoor Orientation (BALOO) course.
Wood Badge
2024 Course Details
Weekend #1
Friday, May 17, 2024, to Sunday, May 19, 2024
7:00 am to 6:00 pm
Weekend #2
Saturday, June 1, 2024, to Sunday, June 2, 2024
7:00 am to 6:00 pm
All participants are required to attend both weekends
About Wood Badge
The Wood Badge Course is limited to 48 participants. After the first 48, applicants will be placed on a waiting list. Acceptance from the waiting list will first be given to fully paid registrations.
Wood Badge is for all leaders in the Boy Scouts of America. It has been developed for Cub Scouting, Scouts BSA, and Venturing leaders, as well as council and district leaders. The course content and leadership principles learned will provide a common foundation of leadership skills to be used throughout all program areas.
There are two parts to Wood Badge training: the practical course and the application phase. Both must be completed to receive the Wood Badge recognition – two wooden beads to be worn around the neck on a leather thong.
The University of Scouting is a fun-filled, hands-on opportunity to network and learn with other Scouters. This one-day supplemental training event is for all Cub Scouts, Scouts BSA, Venturing, and Sea Scout leaders, and Venturing or Sea Scout youth leaders regardless of experience. Be the best leader you can be – attend the University of Scouting!
2023 Date TBD
Roundtable
Once a month Scouting volunteers in a local community come together  to provide information about local Scouting events, activities, and  programs. Roundtables play a significant role in providing continuous supplemental training for unit leaders. This monthly event provides program topic guidance and structure suggestions for unit leaders.
A fun environment creates excitement around the coming month of activities and program for unit leaders to carry back for implementation in their units.