Cross Insurance Golf Classic
Honoring Christopher O. Sharpe
July 15, 2021
9:00 am Shotgun Start
Portsmouth Country Club
80 Country Club Ln, Greenland, NH
Contact Bianka Beaudoin
development@nhscouting.org
603.625.6431 ext 138
About Christopher O. Sharpe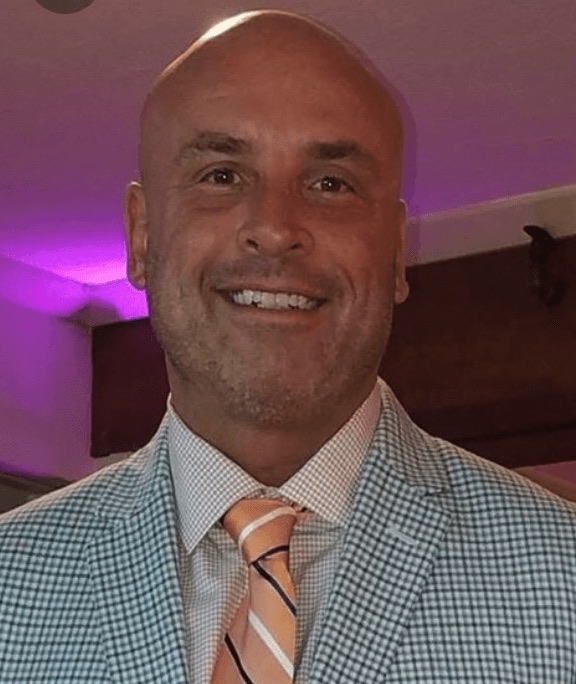 Having been in the risk management business for almost 30 years, Chris was hired in December 2010, Chris arrived at the Ferdinando branch of the Cross Insurance NH family of companies in January 2011. Upon arrival, Chris facilitated extensive profit center consolidations in the Southern NH region for Cross Insurance.  Throughout the consolidation period, combined six (6) separate operating units into one cohesive group.  Supervised the transition of nine (9) books of business from agency principals and/or experienced agency executives moving into retirement. In the first four (4) years of the transition aggregated an organic growth in excess of ten percent and established new records for Cross Insurance with regard to new business (NB) production.   Currently, Chris maintains the position of President of NH Operations for Cross Insurance. The Manchester location now maintains a staffing level of just under one hundred agency employees, while the NH operating unit inches close to two hundred employees at five (5) locations throughout the State of NH. 
In his time with Cross, Chris has participated in and been a part of many boards including the Board of Directors (BOD) for Moore Center Services, Boys and Girls Club, Independent Insurance Agent & Brokers of NH (IIABNH), Manchester Chamber of Commerce and Board of Advisors (BOA) for the NH Stay-Work-Play (SWP) initiative, to name a few. Additionally, Chris lends his voice to multiple agency advisory boards that have strategic partnerships with Cross Insurance such as the Northern New England Home Builders Safety Group Board of Directors.
Chris has been a strong supporter of and expanded many Cross Insurance community involvement initiatives.  Some of the groups they are working with include supporting the missions of Waypoint, the Boy Scouts, ALS-NH, Moore Center Services, STEAM Ahead NH, NH Special Olympics, and New Horizons for NH Food Pantry.  Recently the Cross Insurance group sponsored, organized, and hosted a road race to benefit the mission of the Alliance of the NH Boys and Girls Club(s).
Prior to arriving at Cross, Chris managed multiple offices for a publicly-traded, national broker. 
Individually, Chris maintains a high respect for education and continuous improvement.  After being born in Lynn, Massachusetts, Chris, and his family moved to NH in the middle of second grade. It is in NH that Chris maintained his formal education, graduating from Sanborn Regional High School in Kingston, NH, and moving on to attend Keene State College (KSC).  At KSC, Chris successfully attained the academic credentials of a duel Bachelors's Degrees, B.S., Business Management and Industrial Technology, Safety Studies.  After choosing the insurance profession as a career, Chris also attained a professional designation from the National Alliance for Insurance Education & Research, Austin, TX as a Certified Insurance Counselor (CIC) and is currently working toward an Associate in Risk Management (ARM) designation.
Chris subscribes to the business philosophy championed by John Chamber, CEO of Cisco Corporation. "There are three characteristics that make a good leader: First is producing results, second is building a quality team, and third is the ability to communicate direction."