Scouting gives young people the opportunity to explore a world beyond the boundaries of everyday life. It presents them with chances to try new things, provide service to others, build self-confidence and develop leadership skills. These experiences help Scouts while they are young, and stay with them throughout their adult lives, helping them to grow into exceptional men and women who respect their families, communities, religions, countries and themselves and are Prepared. For Life.

On my honor I will do my best to do my duty to God and my country and to obey the Scout Law; To help other people at all times; To keep myself physically strong, mentally awake, and morally straight.

A Scout is trustworthy, loyal, helpful, friendly, courteous, kind, obedient, cheerful, thrifty, brave, clean, and reverent.

The mission of the Boy Scouts of America is to prepare young people to make ethical and moral choices over their lifetimes by instilling in them the values of the Scout Oath and Law.
Cub Scouting is fun for the whole family. In Cub Scouting, boys and girls start with their best right now selves and grow into their very best future selves. It's fun, hands-on learning and achievement that puts kids in the middle of the action and prepares them for today – and for life.
Scouts BSA is the traditional Scouting experience for youth in the fifth grade through high school. Service, community engagement, and leadership development become increasingly important parts of the program as Scouts lead their own activities and work their way toward earning Scouting's highest rank, Eagle Scout.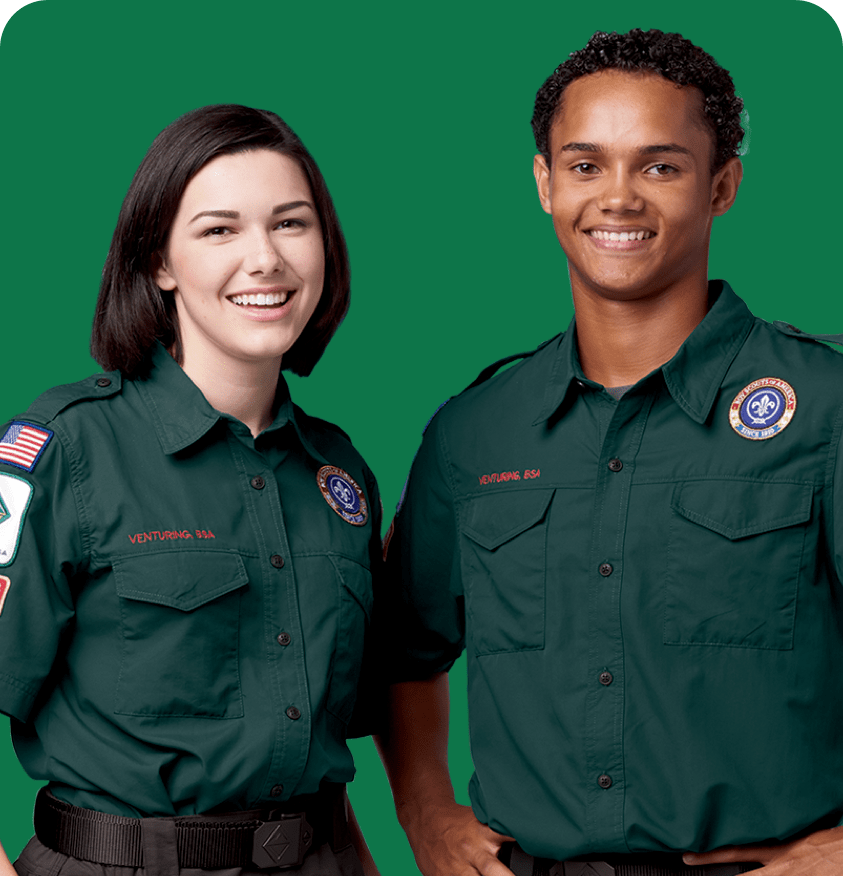 Venturing is all about building your adventure with your friends. Scouts will choose activities that matter to them and create their own opportunities for skill development like leadership, event-planning, organization, communication, and responsibility… all while having a blast!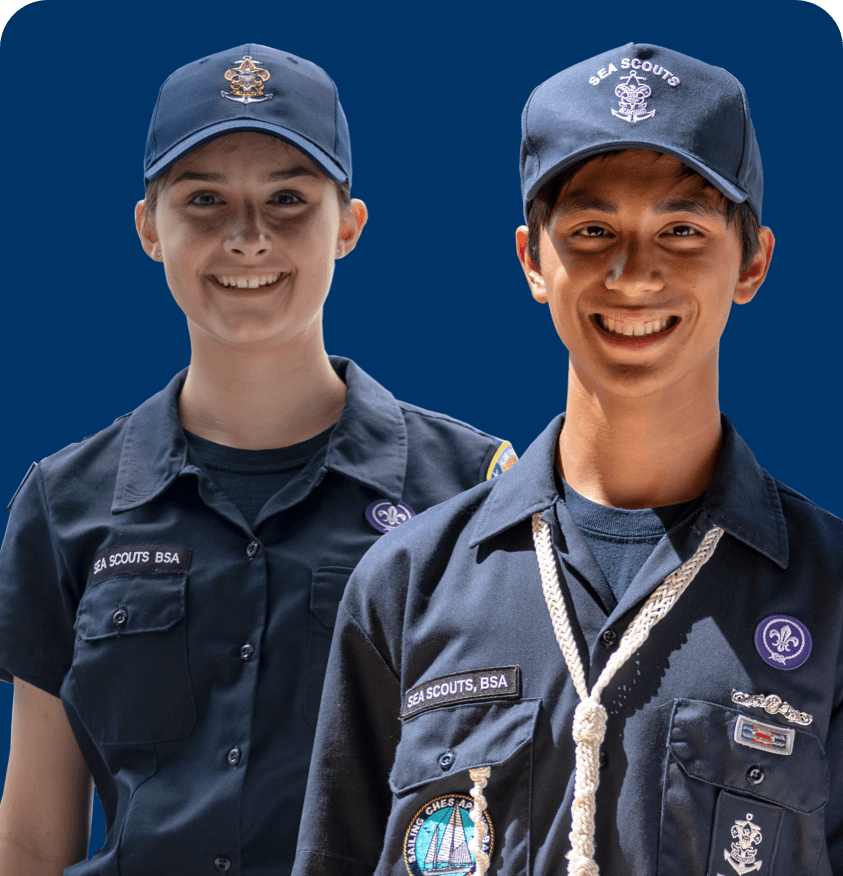 The Sea Scout program is THE place to be for young adults who love the water. The hands-on experiences of managing a ship's watercraft will create memories that will never be forgotten! Scouts are given the opportunity to develop their maritime skillset while making lifelong friends.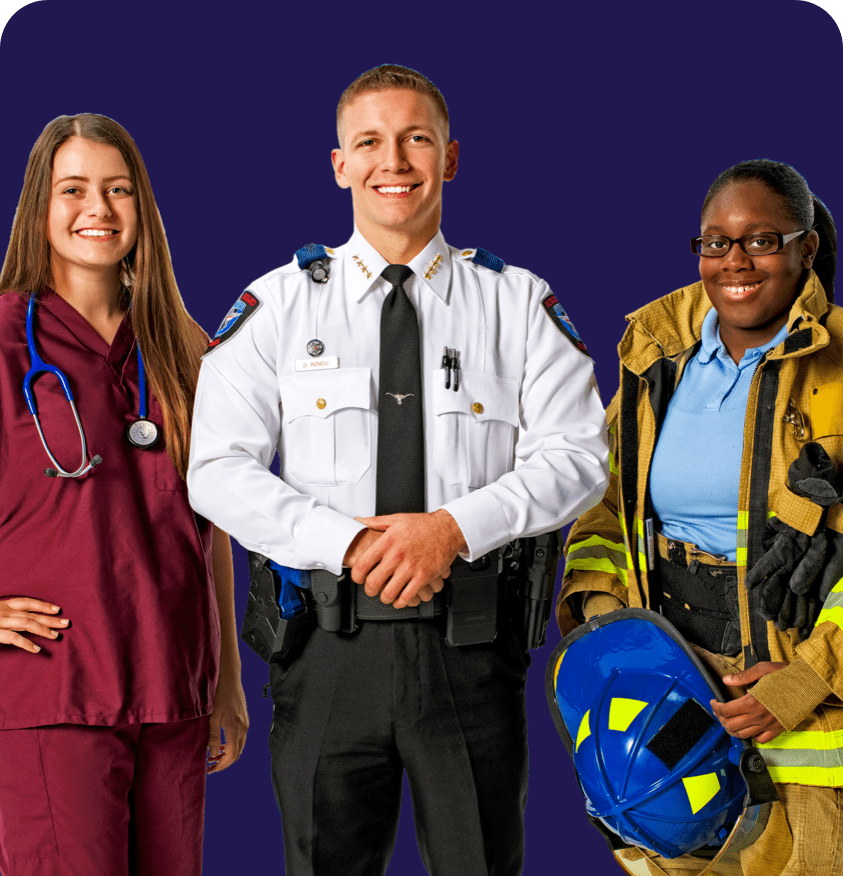 Exploring gives young people a chance to investigate careers and create connections starting from a young age. It allows them to sample different professions OR dig into the vocation they feel called to! They will develop lifelong skills through mentorship and firsthand experiences.
FREQUENTLY ASKED QUESTIONS
When compared to the cost of sports and many other activities, there is no doubt that Scouting delivers great value to its members! The registration fee for youth to join Scouting is $75 annually, an $10.08 local Council insurance fee, and there is a one-time joining fee of $25 for new members. Of course, unit fundraising and other available scholarship funds may offset these costs. The unit your family chooses to join will be able to share more specifics about their annual costs.
The annual membership fee and the local council insurance fee are prorated based on the month you join for the remainder of that calendar year.
Meeting times and locations vary. Typically, though, units meet weekly or bi-weekly during the school year and less frequently during the summer. Each individual unit will work to set a meeting location and schedule that is convenient for its members. With a number of units meeting in most communities, there is sure to be an option that fits within your family's schedule. Our team will work with you to make sure you find the right fit for your family.
Absolutely! Scouting seeks to provide the positive outcomes of character development and leadership skills for all eligible youth. Since its founding in 1910, the BSA has guided young men and women of all abilities down their path to success. Based on the individual needs and circumstances involved, unit leadership will work with a child's parent(s) or guardian(s) to ensure a challenging and rewarding Scouting experience.
The Boy Scouts of America promotes a culture where each youth, volunteer, and employee feels a sense of belonging and builds communities where every person feels respected and valued.
Leading by example and encouraging each other to live by the values expressed by the Scout Oath and Scout Law, we welcome families of all backgrounds to help prepare young people to serve as successful members and leaders of our nation's increasingly diverse communities.
You've made a great choice to explore the fun and adventure of Scouting! To get started, simply complete the form below. A member of our team will be in contact with you to make sure we help you find the right Scouting program for your family.

OUR COMMITMENT TO SAFETY
In Scouting, we will not compromise the safety of our youth, volunteers, and employees. Safety is a value that must be taught and reinforced at every opportunity. We are all responsible and must hold each other accountable to provide a safe environment for all participants. We are committed to abuse prevention by utilizing:
Mandatory youth protection training.

Criminal background checks.

Banning one-on-one adult and youth interactions.

Mandatory reporting of suspected abuse to law enforcement.

A volunteer screening database.
HERE'S HOW TO JOIN SCOUTING
We're excited that you are interested in joining! Your life-changing Scouting journey starts here. Fill out the form below and a member of our team will connect you with a unit in your area. Visit the unit and start Scouting! 
We are here to help you find the perfect unit for your family, support you through the joining process, and then do a happy dance –  you're on your way.
Our team will help you find a unit in your area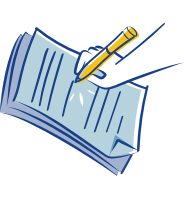 Visit a unit and start Scouting!