Cub Scouts is a year-round program that offers fun activities that promote character and leadership development. Our program is designed to be hands-on, and parents are encouraged to play an active role in our programs.
Scouting embraces the outdoors through camping, hiking and water sports. We also focus on helping our communities through service projects, STEM development and building confident kids through our wide range of activities. The Cub Scout program is designed to develop physical, mental and emotional fitness. Fitness includes the body (well-tuned and healthy), the mind (able to think and solve problems), and the emotions (self-control, courage, and self-respect).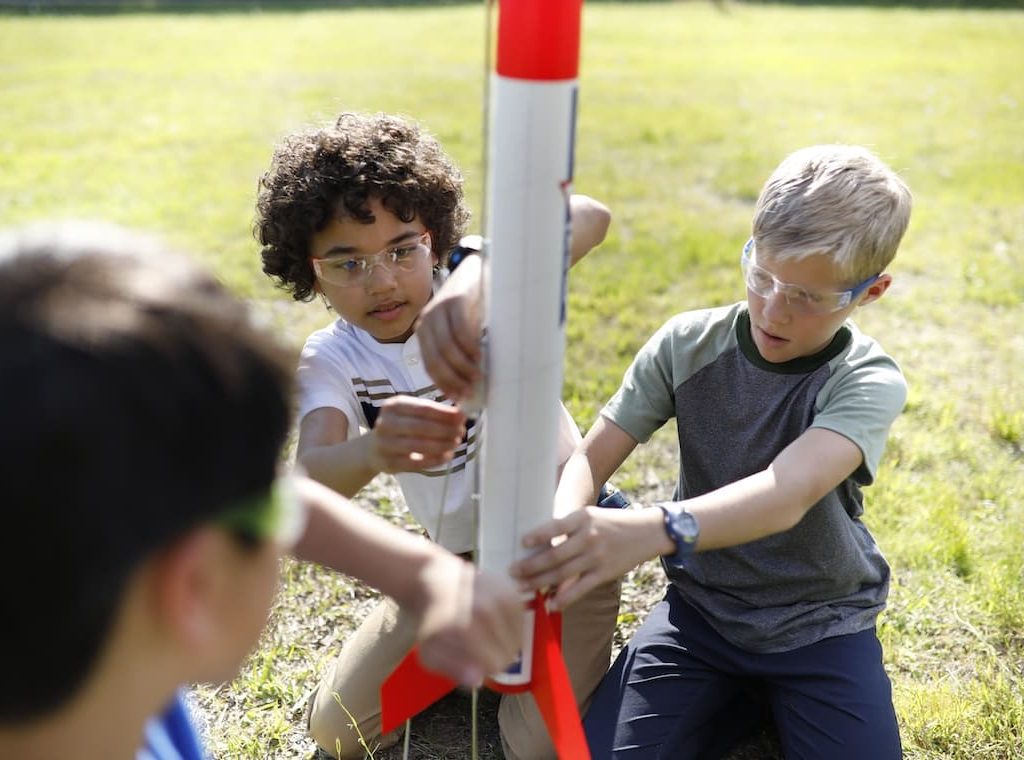 The Scouting program is delivered through local civic, faith-based, and educational institutions called chartered organizations, which operate Scouting units to deliver the programs to their youth members, as well as the community at large. 
Together, these organizations are run by almost one million adult volunteers dedicated to helping youth learn and grow.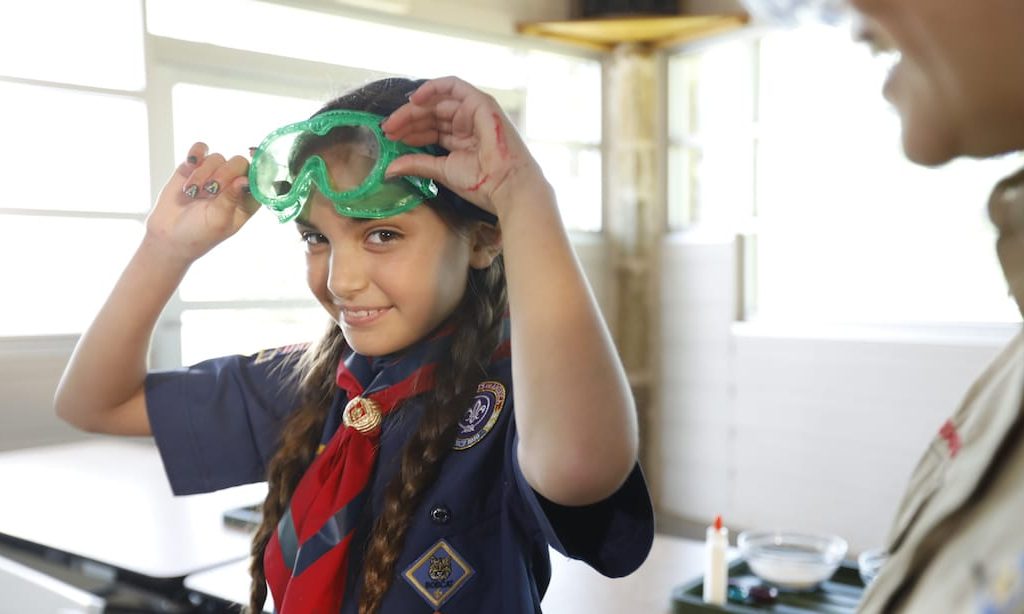 The Cub Scouts program is open to boys and girls in kindergarten through fifth-grade. By welcoming both girls and boys into
the program, more youth will have access to the character development and values-based leadership that Scouting promises and be
better prepared for future success.
Read more at: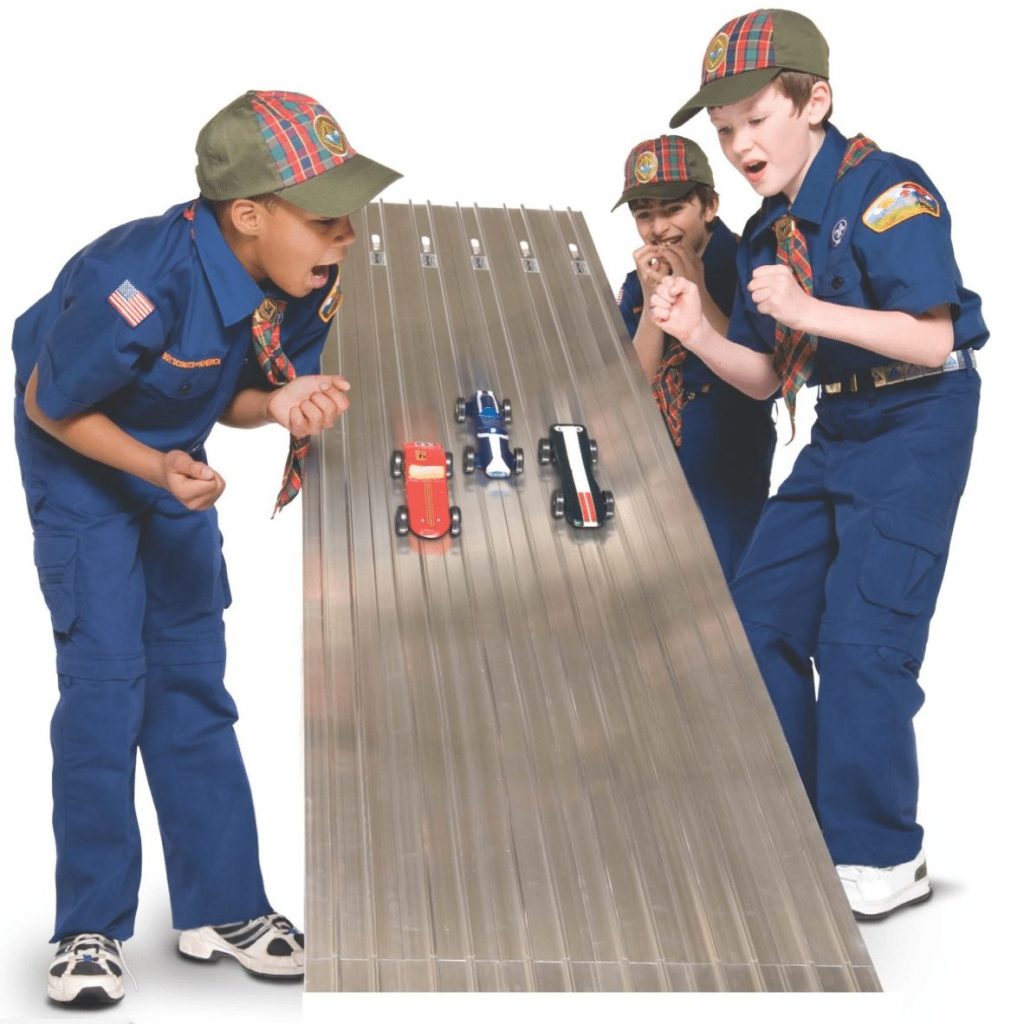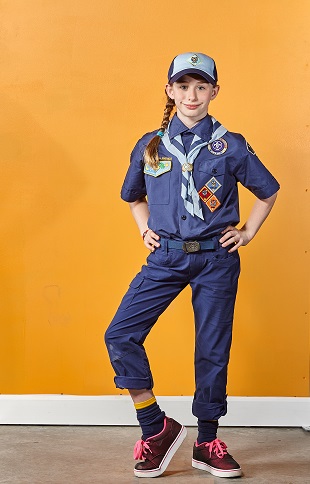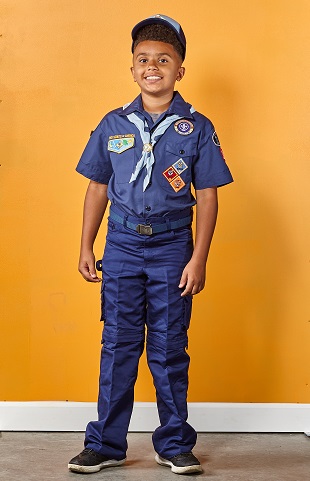 The basic Cub Scout uniform has the following parts;
1. Hat—Official hat with  rank specific (grade level) emblem.
2. Neckerchief slide—Official gold-tone metal slide with rank specific (grade level) emblem. Boys may wear handmade neckerchief slides.
3. Neckerchief—Triangular neckerchief with rank specific (grade level) color and logo. Official BSA neckerchiefs are the only neckerchiefs that boys should wear.
4. Shirt—The official uniform shirt is available with long or short sleeves and has button-flap pockets.
5. Belt—Official navy-blue web belt with metal buckle.
7. Pants— Shorts, long pants, skorts, and roll up pants all are in official blue.
7. Socks—Official socks are available in three lengths: ankle, crew, and knee.