The Daniel Webster Council Member Care Center will be closed on Monday, July 4th.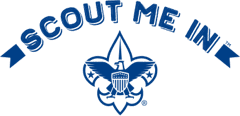 Scouting is family, fun, friends and a lifetime of adventure! It's the place where young people can grow to become their very best future selves.

In Scouting, we will not compromise the safety of our youth, volunteers, and employees. Safety is a value that must be taught and reinforced at every opportunity. We are all responsible and must hold each other accountable to provide a safe environment for all participants.
In Scouting, boys and girls start with their best right now selves and grow into their very best future selves. It's fun, hands-on learning and achievement that puts kids in the middle of the action and prepares them for today – and for life.
Outdoor adventure is the promise made to young people when they join Scouting. Boys and girls yearn for outdoor programs that stir their imagination and interest.
Escape the great indoors and join us for one of our summer camps or other outdoor adventures.
The Foundation of Scouting

Scout Oath
On my honor I will do my best to do my duty to God and my country and to obey the Scout Law; To help other people at all times; To keep myself physically strong, mentally awake, and morally straight.

Scout Law
A Scout is trustworthy, loyal, helpful, friendly, courteous, kind, obedient, cheerful, thrifty, brave, clean, and reverent.

Our Mission
The mission of the Boy Scouts of America is to prepare young people to make ethical and moral choices over their lifetimes by instilling in them the values of the Scout Oath and Law.