Scouting at Home Council Shoulder Patch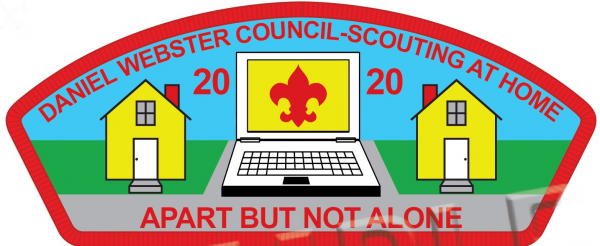 May be worn by any youth member or registered adult who has engaged in a Scouting at Home activity since March 17, 2020.
Scouting at Home activities include participating in an online program, training, or meeting offered by the Boy Scouts of America (or any local Council) as well as viewing online Scouting content to assist with at-home rank advancement.
Patches will be shipped via USPS First Class Mail in June.
Single patch orders ship FREE.
Orders of two or more will be charged $3 shipping & handling.