COVID-19 UPDATE as of 5-1-20
Effective May 1, 2020, the Daniel Webster Council has postponed district and council activities through May 31, 2020.
We are hosting various VIRTUAL meetings/events through Zoom. Click here to learn more
Additionally, all camp properties are closed until July 5, 2020.
For more information, please click here.
Shooting Sports Classic
November 15, 2019 @ 8:30 am

-

5:00 pm
9th Annual
Shooting Sports Classic
Friday, November 15, 2019
Hidden Valley Scout Camp at Griswold Scout Reservation
Gilmanton Iron Works, NH
$250 per person or $1,000 for a team of 5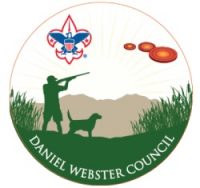 Presented by: RTD is a Goffstown, NH based firearms manufacturer. 87% of each of their guns is manufactured with pride right here in New Hampshire.
The purpose of the Shooting Sports Classic is to support Scouting in New Hampshire by inviting business leaders and sportsmen to participate in a friendly shooting sports competition that highlights camp facilities and elements of the Scouting program. The event raises funds for Scouting and youth shooting sports programs.
AVID SHOOTERS & NOVICES are both welcome. Firearms and ammo are provided and instructors will be available. Sportsmen's Clubs are encouraged to enter teams to compete for the "Club Cup" in the Sportsmen's Division. Defending Champion is Pemigewasset Valley Fish & Game Club.
Schedule
8:30 AM: Registration begins
9:15 AM: Safety Briefing
9:30 AM: Shooter's Challenge: Rifle, handgun, shotgun
12:00 PM: Lunch by Pork EEZ Pig Roasts
12:30 PM: Sporting Clays
3:30 PM: Post Tournament Reception & Awards
Teams of 5 shooters compete in 2 shotgun events and the Shooter's Challenge
Shotgun: 7 station sporting clays & full wobble trap
Shooter's Challenge: Rifles, carbines, pistols, and revolvers of various caliber
Parking: Team members are encouraged to car pool. Access roads are not paved.
Tournament Assembly: All shooters will assemble at 9:15 AM for a safety briefing. Please be sure to arrive in time to register prior to this briefing.
Shooter's Challenge: Participants are encouraged to purchase a "Shooter's Challenge" card the morning of the tournament.  This entitles the shooter to two "mulligans" on the sporting clays course, entry into the "Top Shot" contest to win a RTD AR-P pistol, and entry into a drawing for a Hatfield pump-action shotgun.
Firearms: Sportsmen are permitted to use personal shotguns on the sporting clays course and the trap range. Please be sure guns are unloaded and properly stored for transport. 12 gauge ammunition will be provided at each station. Loaner guns will be available. Please DO NOT bring rifles or handguns. The Shooter's Challenge will provide a variety of firearms for you to shoot on the range.
Shooting Safety: All shooters are required to wear eye and ear protection on the range and at all sporting clays stations.
Presenting Sponsor—$10,000
Four Shooting Teams of Five

Premier Signage at Shooting Range

Signage at Club House

Ad in event program

Recognition during awards presentations

Shooter gifts for all shooters
Ammunition Sponsor—$5,000
Two Shooting Teams of Five

Signage at Shooting Range

Ad in event program

Recognition during awards presentations

Shooter gifts for all shooters
BBQ Sponsor—$2,500

Signage at Club House

Recognition during awards presentations
Team Sponsor—$1,000
Team of 5 shooters

Shooter gifts
Individual Shooter—$250
One Shooter slot on a Team of Five

Shooter Gift 
Ad in Event Program—$300
5″ x 8″ full-color advertisement
Related Events