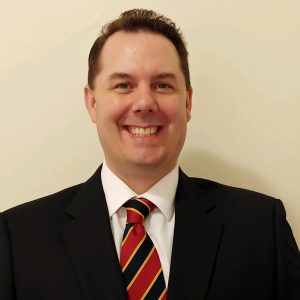 It is our pleasure to announce Matthew Ghirarda has joined the Daniel Webster Council staff as the Director of Camping and Program. Matthew brings with him to the Granite State years of camping and program experience. We are thrilled to have him join the Daniel Webster Council family.
Matthew will also be serving as 2020 Reservation Director at Griswold Scout Reservation. Please join me in welcoming Matthew to the Granite State. Matthew can be reached at matthew.ghirarda@scouting.org or 603-625-6431.

About Matthew Ghirarda
Matthew Ghirarda grew up in Scouting in his home of Somerville, MA. As a youth he spent many summers working at T.L. Storer Scout Camp in Barnstead, NH.
Matthew began his Scouting career as a Program Specialist in his home council, the former Boston Minuteman Council. Along with providing program to the youth of Boston, one of Matthew's many assignments was serving as the Camp Director of T.L. Storer Scout Camp in Barnstead, NH. From there, Matthew joined the Katahdin Area Council in Bangor, ME. During Matthew's tenure at Katahdin Area Council, he served three districts as a District Executive. Matthew continued his camping and program involvement during his time in Bangor, ME by serving Camp Roosevelt's summer program for both Scouts BSA and Cub Scout youth. Matthew continued his career in Lancaster, MA serving as a District Director for Nashua Valley Council. Prior to coming to Daniel Webster Council, Matthew has been serving as the Program Director for the Seneca Waterways Council in Rochester, NY. Along with overseeing the council activities and trainings, he served as the Reservation Director for Massawepie Scout Camps in Tupper Lake, NY. Massawepie provides summer camp programming and high adventure treks to over 1800 Scouts of western and Northern New York.
Matthew has been married to his wife, Danielle, for 16 years. They both enjoy hiking and exploring the regions where they live.